I've been attending pretty much every Final Yellowcard show that I can afford to go to, but there's something that Ryan said before playing the finals songs of the night in San Diego that  stuck with me "We didn't want you to wonder where we went like it has happened with so many of our favorite bands who have broken up, we wanted to say to thank you for the last 20 years and give you guys one last chance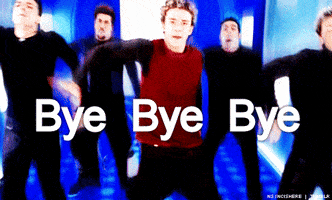 to rock out before we went our separate ways."* And it made me feel thankful because as a fan I'm getting a chance to close out a chapter in my life where I don't have this lingering feeling of "I didn't know this was going to be last time" or "I wish I had gone to that show" like I do with other bands. I know that bands don't owe us anything from a picture after a show to a final world tour. But wouldn't you as a band like to say goodbye one more time?
I get that it could look like "Oh, they're just trying to get some money before they go off." But if as a band you know deep inside that this chapter in your life is truly over and you gave it everything you could, why not end it on a high note and give your fans what they want/ need one more night with you.
*quote is not verbatim